With a hint of festive flavour in the air, it's hard to believe this year is coming to a close!  It really has flown by in a rather spectacular fashion.  Time is sum up what we've been up to this month…
Life With…Us
It's been yet another busy month all round.  My digital marketing company is keeping me busy…whether it's potential clients or existing ones, I'm really enjoying each and every day. The blog is also under the same umbrella and it's nice to see that the 2 go hand in hand and keeping us all on our toes with exciting activities.  At the start of December we are heading to a VIP Frozen on Ice meet & greet at the AECC and I can't wait to see Munch's face!  I'm keeping it all top secret and surprising her when I collect her from school on the day…keep your eyes peeled on the blog and social for that!
It'll be interesting to see what next year holds as MM will have an extra day at nursery each week to allow me to concentrate more on work (still feels very odd referring to my blog as work!).
I've been putting a fair bit of effort into vlogging and our family You Tube channel is still very young, but has reached 100 subscribers already and I'm enjoying the community feel over there.
It's Christmas play time at school and soon our evenings are going to be full of parties and nativities…hectic time of year!  We're one of those families who like to get the tree up early (if anything to remind me that it's Christmas!) There is something magical about being completely organised and just sitting back and enjoying the season.
Hubs has a few more work trips this year, before I can relax and know he won't be venturing off again (until January that is!) But that is the nature of things in the oil industry at the minute.  Just thankful he still has his job at the moment.
Munch is wearing Boo Hoo Kids 'Unicorns Made Me Do It' top – Similar here & Boo Hoo Kids Jeans – Similar here
Life With…The House
It's been a slow month in the house.  I think it's just the nature of the season.  We've been beavering away trying to get more organised and adding finishing touches to the front hall.  Hopefully next year will see a bit more progress on that front.
I'm very conscious that this year has been more about the family and absorbing the early years with the girls, as well as carving out a future for myself.  That's not a bad thing, but just a shift in focus.
From the Cutting Room Floor…
Extra points this month for capturing rare shots of all 4 looking at the camera…a first!  However, I had to show you these…it just sums us up. A little bit goofy!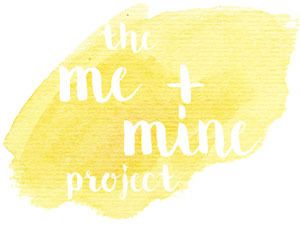 Featured clothes from Boo Hoo.